This month Wild Navigator focuses its attention to Indian photographer 'Subharghya Das' and his work in the wild.
Subharghya Das - A student of science who always had an artistic inclination. He has had an affection towards animals from childhood and as luck would have it, his wonderful wife Supriya too had the same affinity towards wildlife. As a result they both embarked on a wonderful journey into the wild where initially the couple spent lots of time going for wildlife safaris and just soak in the sights / sounds of the jungle but as their passion grew more, they wanted to capture the moments of the wild and relish them forever. Thus they stepped into the realm of wildlife photography. They are avid bird enthusiasts and spend considerable time in identifying and studying avian species.
Our attention this month is on Subharghya and the importance of this post is to highlight his work in a short space of time which has given him much appreciation, recognition and attention around the world and especially with the work he carried out in the field. His pictures have been on cover pages of BBC Wildlife Magazine, Sanctuary Asia and SpiceRoute (In-flight magazine for Spice Jet Airlines) to name a few.
Many budding photographers love buying lenses / cameras, but very few achieve what he has since starting professional photography in 2006.
Subharghya's photographic philosophy is to make dramatic images of amazing moments of Natural History in an artistic perspective which can make a lasting impression to the viewer so that they feel the importance of nature and it's wild creatures. He feels that wildlife photography must work in favour of wildlife conservation to bring in more awareness and support which is the dire need of the moment.
In his own words : "Wildlife" always precedes "Photography" in "Wildlife Photography". He wants to be known as a passionate wildlife lover more than a wildlife photographer. He wants to capture wildlife in it's true glory & charisma in his photography.
Subharghya has achieved great heights and that is why we call him our new 'Photographic Eye'.
and finally the 'Photograhic Eye'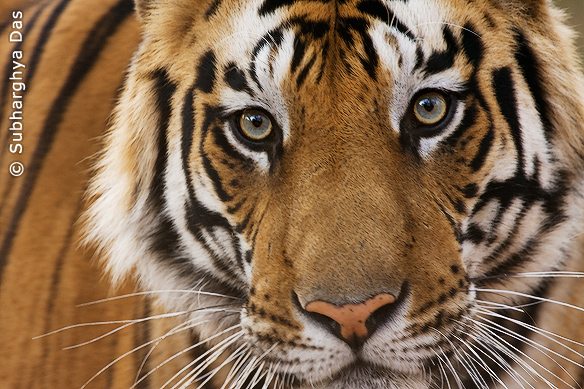 More to Subharghya's collection can be found on his Flickr account.
Comments